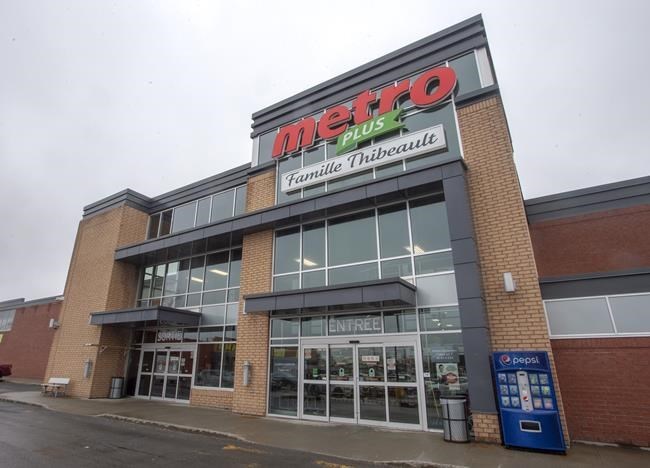 Financial results from Canada's three largest grocers offered a clearer picture of how the COVID-19 crisis has shaped shopping habits — and how consumers respond when public health restrictions are eased.
Metro Inc.'s third-quarter earnings, reported Wednesday, largely mirrored results posted earlier this summer by competitors Empire Co. Ltd. and Loblaw Companies Ltd.
At the onset of the pandemic, all three saw sales soar as shoppers stockpiled everything prompting shortages of things like flour and toilet paper. Many Canadians also opted for conventional full-service grocery stores rather than discount supermarkets and bought more items per visit as part of a one-stop-shop effort to reduce their grocery trips.