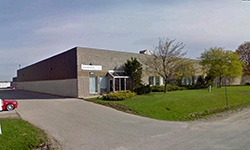 GUELPH, ONTARIO, CANADA: NAI Park Capital is pleased to announce the completion of a newly negotiated lease with Kooiman Industries Limited for 20,390 square feet of industrial and office space located at 589 Massey Rd., Guelph, Ontario, bringing the property to 100% occupancy. Kooiman Industries Limited is consolidating two separate locations into one building, and relocating to Guelph from an outside municipality.
Michael Merker, CCIM represented the Landlord in the transaction.
The property is managed by Orbis Property Management on behalf of an overseas investor.