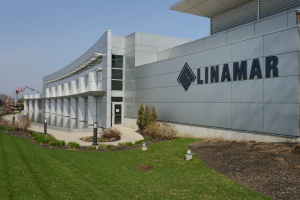 While much of the country is facing ever-increasing unemployment, there's a little bright spot in southern Ontario. The small city of Guelph currently has the lowest unemployment rate in Canada, at 3.9 per cent, much less than the national rate of 7.3 per cent.
This isn't new either – Guelph, with a regional population of roughly 140,000, has consistently enjoyed one of the lowest unemployment rates in Canada over the past year.
Image Source: THE CANADIAN PRESS IMAGES/Stephen C. Host
Unemployment rate in Canadian cities
| | Census Metropolitan Area | Unemployment rate |
| --- | --- | --- |
| 1 | Guelph, Ontario | 3.9 |
| 2 | Regina, Saskatchewan | 4.6 |
| 3 | Québec, Quebec | 5.1 |
| 4 | Brantford, Ontario | 5.8 |
| 5 | Victoria, British Columbia | 5.8 |
| 6 | Kingston, Ontario | 6.0 |
| 7 | Peterborough, Ontario | 6.0 |
| 8 | Oshawa, Ontario | 6.1 |
| 9 | Hamilton, Ontario | 6.1 |
| 10 | Vancouver, British Columbia | 6.1 |
Seasonally-adjusted 3-month moving average unemployment rate, Feb. 2016
Part of the reason is its location, said city councillor Mark MacKinnon. Situated near the technology hubs of Kitchener and Waterloo, and an hour from London, Toronto and the U.S. border, it's close enough to benefit from other regions.
Another reason is Guelph's diverse economy, said Mayor Cam Guthrie. "While there's some problems with industrial across the province, Guelph has actually fared very well."
He pointed to the various manufacturing businesses in the area – Linamar, which primarily makes auto parts, is the city's largest private employer. There are also green technology and agri-food businesses and a university.
Many of those industries are very adaptable, according to Kithio Mwanzia, president and CEO of the Guelph Chamber of Commerce. Local industries serve the auto, aerospace, plastics, housing and energy sectors, he said, making the local economy more resistant to external shocks. "So if there are shocks in auto or energy or anything of the like, businesses are able to shift quickly to respond to those."
Small businesses also thrive in the city, said MacKinnon, who plans to open a board game café in the spring. "We certainly have some big hitters that employ a lot of people but we also have a really high entrepreneurship here in Guelph.
"Small businesses are really the economic driver for a lot of job creation here in Guelph."
According to statistics provided by the City of Guelph, 85 per cent of local businesses are small- or medium-sized. They're successful, according to everyone Global News interviewed, partly because of what Mwanzia calls the "business support ecosystem": a network of groups that help entrepreneurs and established businesses set up, respond to changing markets, and expand.
"We think big with business," he said. "If they want to go global, we're right beside them. If they want to come up with a new path for something, we're right there with them on technology, transferring of patents and so on."
Some of Guelph's strengths are less tangible, according to Guthrie. He was cutting the ribbon at a new business downtown on Friday, he said, and he asked the owner why he chose Guelph. "And he, I felt, hit the nail on the head on this. It's that we have a vibe, a culture, that is really really different from some other cities. We're a growing city but we have a small town feel. We have a downtown that I'm sure many cities are envious of."
"When people choose to do business in Guelph, they have their checklist: Competitive tax rates? Yes. Is it close to the 401 corridor? Yes. Does it have a good workforce? Yes. But when you get to the box of culture and the vibe of the town, that's where I think we really shine as well, over and above some of the other cities."
Challenges
While a low unemployment rate is enviable, it can come with some challenges for businesses. "Having the lowest unemployment certainly places pressure when it comes to the talent acquisition window," said Mwanzia. Businesses might have to wait longer to fill a position, simply because the talent isn't there at that time.
"And I'm sure you can appreciate, retention becomes a challenge as well, because there's a capacity for job mobility."
The housing market is also tight, said MacKinnon, who is a realtor outside of city council. "It's an incredibly tight supply on inventory where there's just not enough houses or people willing to sell for the people coming in."
The city is starting to increase its density, he said, building fewer detached houses and more low-rise condos and townhomes.
Reproducing Guelph?
Can other cities duplicate Guelph's success? Opinions seem mixed.
MacKinnon believes that if a city shows strong leadership and a willingness to encourage business, that can have a lot of impact.
Mwanzia thinks Guelph's business support networks could be recreated, with effort elsewhere. "I imagine that can be duplicated, but it's not something that can happen casually," he said.
"People are interested in what they can learn from Guelph."
Mayor Guthrie wants to keep a few secrets though.
"I wouldn't tell them. It's like telling the secret spice in the KFC chicken."
To read the article on Global News, click here